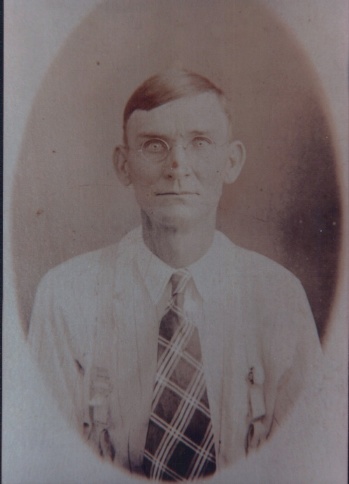 Lewis R Bond
Lewis Bond, just before he died of TB.
Photo submited by, Ryan Lott.

John Bond Jr. 1770, then,Elisha Bond 1779, then,DeCalb Bond 1839, then,
his 3rd son,
iii. LEWIS R. BOND, was born, June 12, 1873, d. September 04, 1921, Bur in Bond-Hickman Cem, Stone Co MS. because he caught TB at an early age he did not marry, and died of TB. at Age 49.