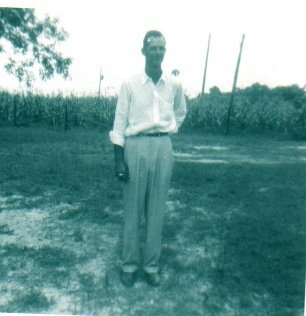 ESCO WAYNE9 BOND (EUGENE HANFORD8, ANDREW JACKSON7, DEKALB6, ELISHA5, JOHN Jr4, JOHN Sr3, JOHN2, JOHN1)
ESCO BOND. son of,
EUGENE H BOND
and CAMMIE ONEAL, was born April 27, 1919, and died June 20, 1984. He 1st married FLORENCE ELIZABETH THOMPSON BINFORD. He 2nd married, LENA ( ____?) SMITH.


Child of ESCO BOND and FLORENCE BINFORD is:

i. ESCO WAYNE JR.10 BOND, b. November 09, 1954; m. MARGARET JO MANNING, July 28, 1979, Pascagoula, By Byron Mathis; b. June 06, 1959.
Step Children,
i. NEIL BINFORD
ii. ROSELYN BINFORD