HOMER EDWIN BOND. (Andrew4, Decalb3, Elisha2, John JR.1770,),
HOMER EDWIN BOND, son of,
ANDREW BOND
and ALICE ROUSE, was born March 18, 1893 in Big Level MS., and died June 1962 in Conroe GA.. He married BEURISA R.(SNIP) O'NEAL, daughter of ABBIE O'NEAL and MIDDIE BRELAND. She was born 1895, and died 1966.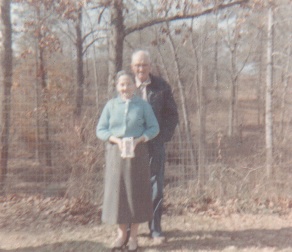 Child of H

OMER BOND and BEURISA O'NEAL is, i.CLEO AGNES

9

BOND, b. January 1922; d. April 1922, Bur in Bond- Hickman Cemetery Stone County MS.